In my last blog post, I committed to posting a blog at LEAST once a month. Not even a month in I failed at that and February got no love from me. To top it off, one of my 7 readers actually called me out on it in IRC (I hangout in #blackterminal on Freenode).
The whole point of this blog is to give a little something back to the community. Since I gave nothing in February, I literally JUST donated $100 USD to the Electronic Frontier Foundation (EFF).

At the bottom of this is the proof. As further proof of my donation and to continue giving back directly to my seven reader, I opted for the hat gift from the EFF as seen below. I will be doing a drawing for the hat and mailing it to a winner at the end of March.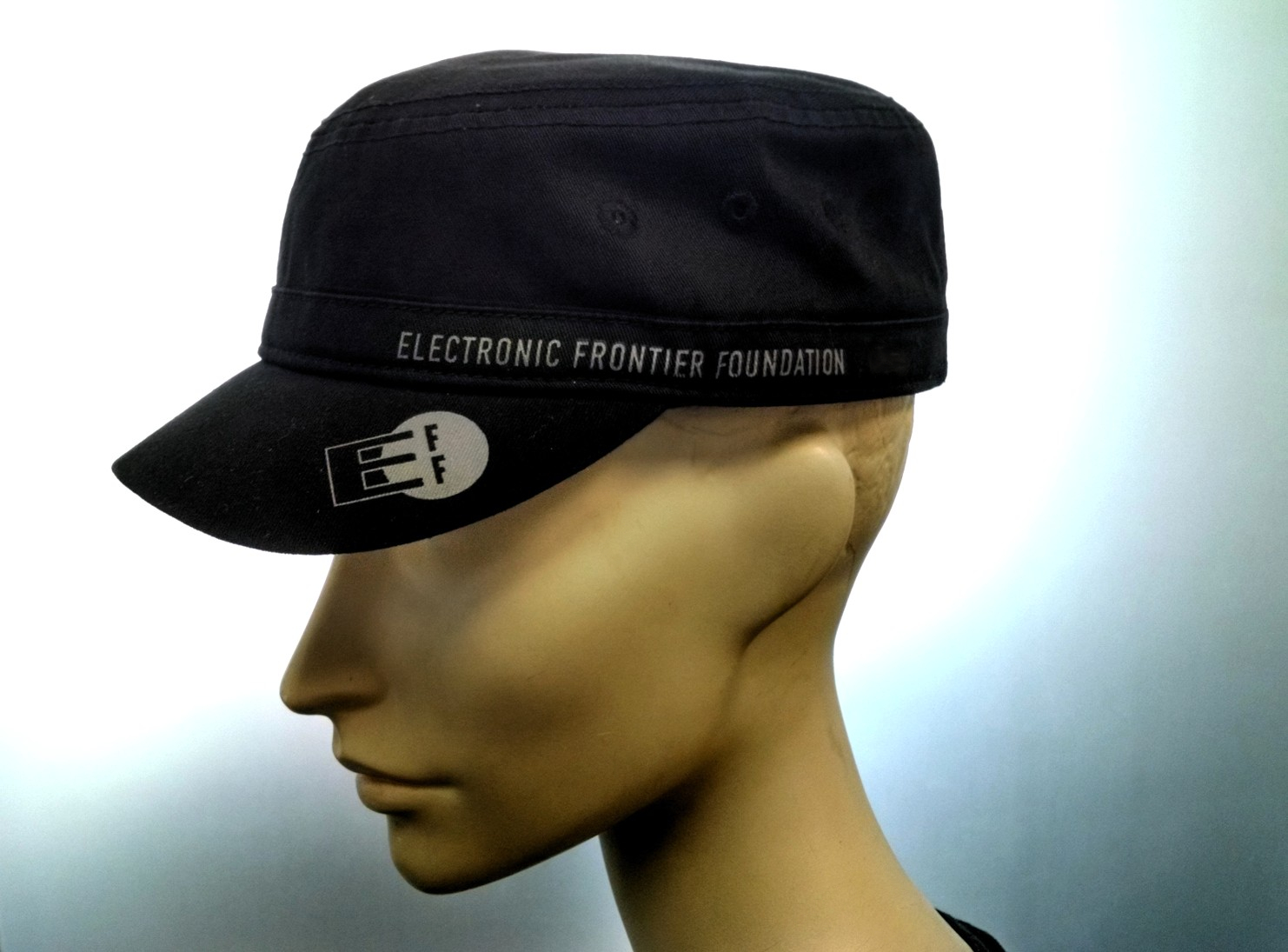 To enter the drawing, simple leave a comment in THIS post. I will hand write your handle and toss it into a big furry hat and have my son pull a name. I will do the drawing on a live Google hangout on April 4th (exact time will be adjusted here and tweeted). This is open to anyone and I will ship internationally for FREE. I may even toss in some random things from my office too like stickers and such.
If you feel inclined to donate to the EFF visit them here:
I promise the March blog post is in the works now and as a sneak peak its about the new TV show CSI: Cyber. Make sure to comment below to enter.